Mountain Safari Cottage
These are intimate cottages, each with a stylish ensuite bathroom, comfortable sitting area, well-stocked personal bar, as well as a wonderfully spacious decked veranda, private plunge pool and outdoor shower. From each cottage, you can enjoy a passing nyala antelope and magnificent birdlife.
Book now
Mountain Safari Chalet
Our Mountain Chalet's each crest the mountain's edge offering breathtaking raptor's eye views of the reserve below. The chalet offers large spacious areas, with expansive glass windows overlooking the reserve, and an elegant ensuite bathroom with the same magnificent view. Each bathroom has a gorgeous bath, and both a large indoor and outdoor shower. The chalet also hosts a beautifully appointed personal bar, a private sitting area, and a spacious decked veranda with a private rim-flow plunge pool and outdoor lounge.
Book now
Facilities include: Brand new Rim-Flow Swimming Pool, Wellness Suite with Massage Room, Outdoor Yoga platform, Fitness centre/gym, Wi-fi, Safes, Air Conditioning, Private Laundry service.
Large Rim-Flow Swimming Pool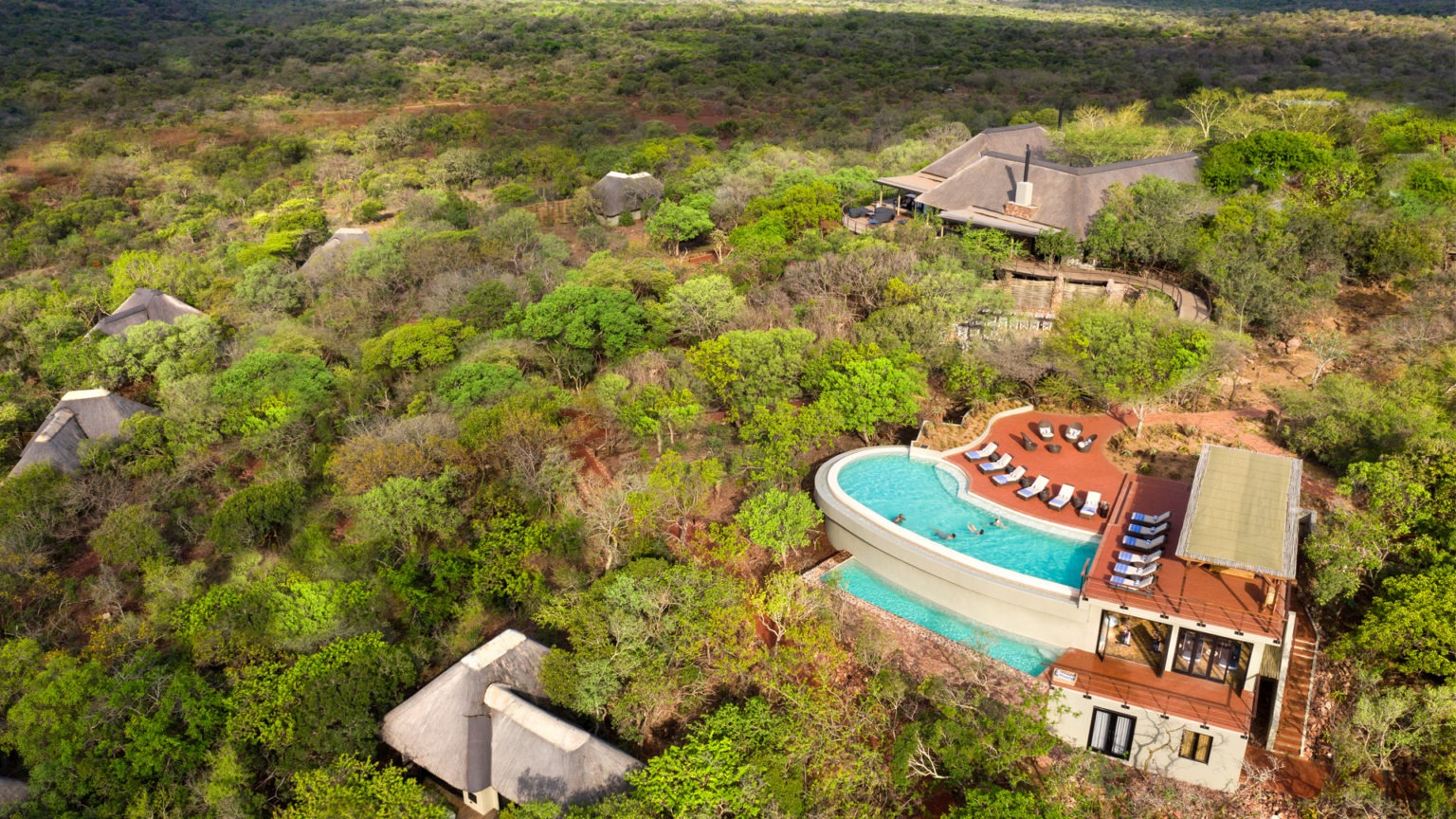 Large Rim-Flow Swimming Pool
The lodge's brand new pool complex elegantly links the newly refurbished guest area to the gym and wellness centre.
Signature Safari shop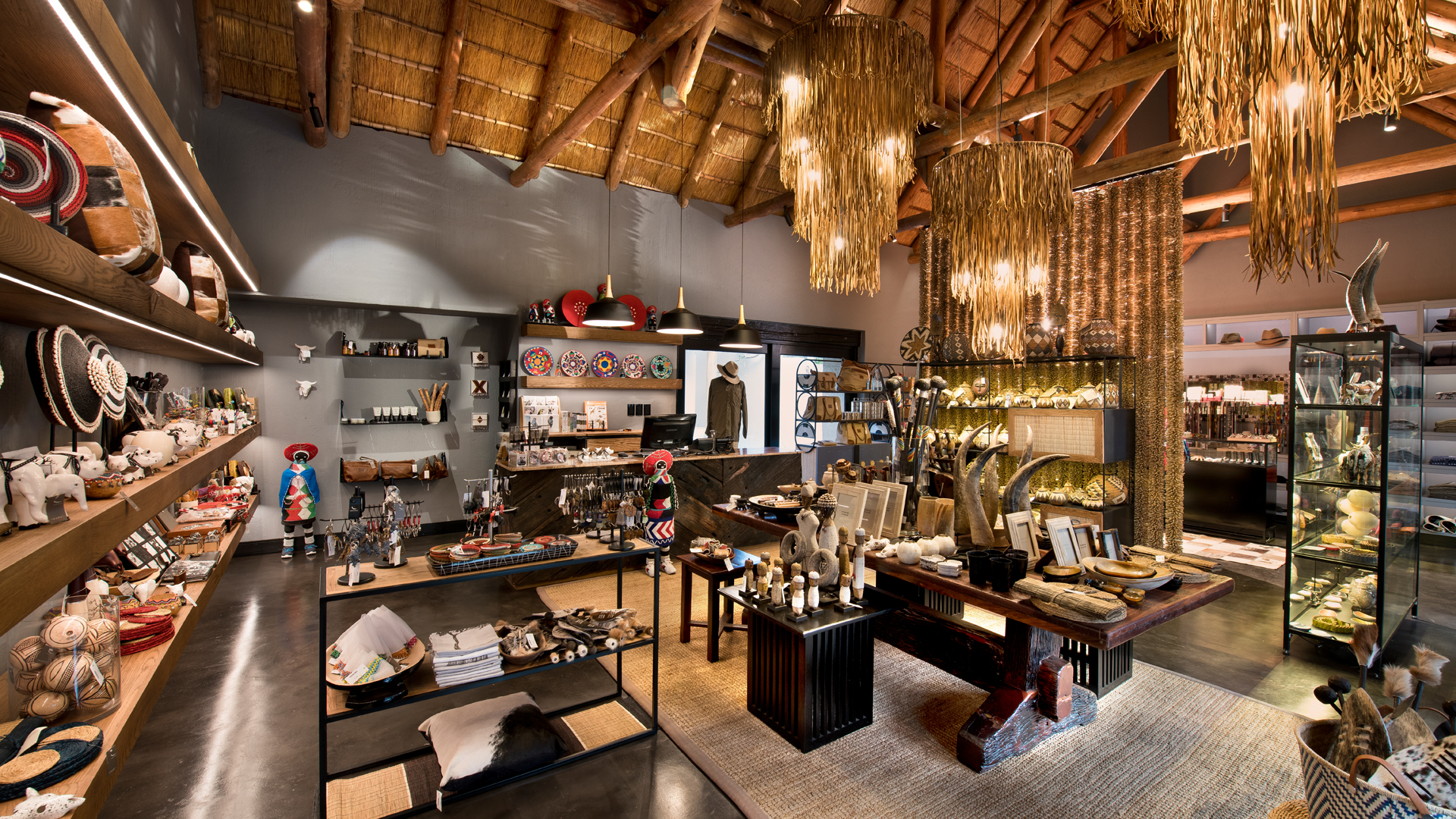 Signature Safari shop
Our Signature Shops are ensuring you leave a legacy by donating a portion of the proceeds raised, from the sale of its items, to a local community or conservation initiative. Each Safari, Island and Adventure Shop strives to leave our world a better place with our range of truly authentic, quality handicrafts and artworks.
Signature Safari shop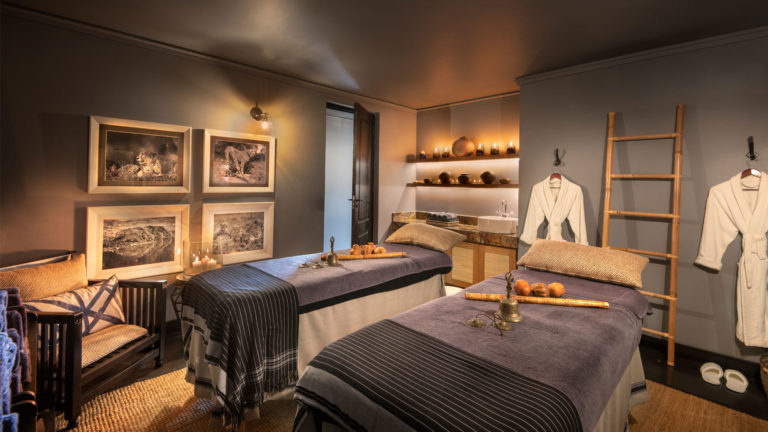 Wellness centre
In addition to the array of adventures in and around the reserve, enjoy moments of sheer relaxation and opportunities to reconnect with yourself. Treat yourself to range of massages and wellness treatments at the lodge spa. We have partnered with Healing EARTH, a leading natural, eco-friendly and holistic spa and skincare company, to produce a truly authentic African spa experience for the mind, body and soul.
Wellness centre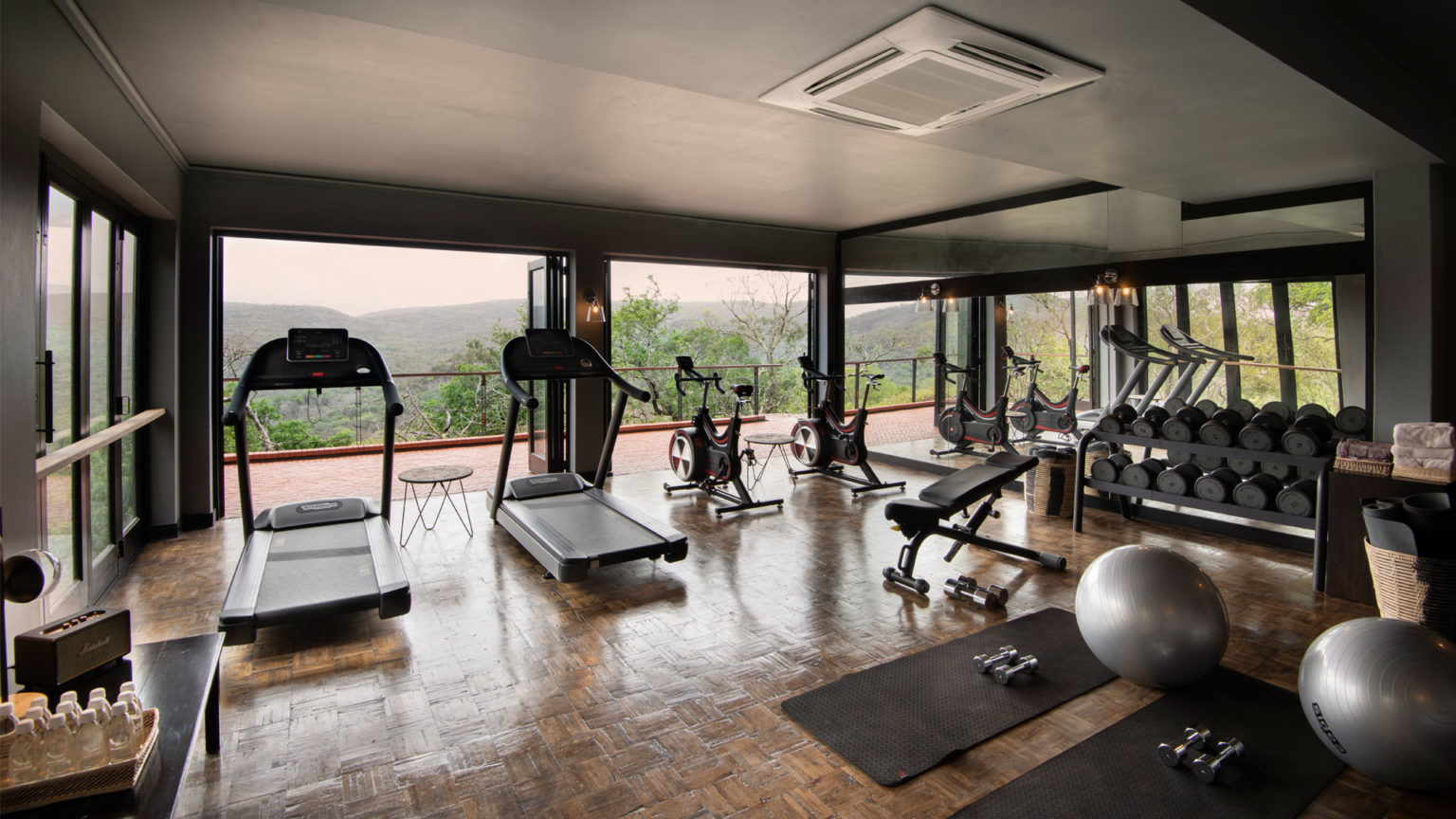 Gym
For the actively inclined, get your fitness fix at the brand new gym that features state-of-the-art equipment, as well as a yoga deck with a view.