Hey Guys. I have joined Man Ex to help me discover how many of you, my Instagram followers, match with my travel interests. I am looking for like-minded solo travelers or couples with similar interests to join me on my upcoming trips this year (see below). I welcome ALL ages between 25-65 years, all genders and all fitness levels are welcome to join my group.
NEWS UPDATE!!
I have qualified for a travel sponsorship to join a Rhino Rescue Safari with @URhinoProject which means myself plus 4 guys in my travel group will get 50% off the cost of this trip. To see more details about this trip, register to my travel group to be directed to the information page for this trip.
My upcoming trips
Dates: Oct 20 - 24 (5 days/4nights)
Trip Style: Wildlife, Adventure, 4-5 star accommodations
Myself plus 4 people who register to my travel group will get 50% off of the cost of this trip courtesy on the @URhinoProject sponsors
Dates : Oct 24 - 27 (4 days/3nights)
Trip Style: Wildlife, Adventure, 5-star accommodations
If any of the above trips sound interesting to you then tap the "Register to my travel group" button above to register to my group. If there is still space in my group to join me on my upcoming trips listed above you will be directed to the trip information page where you will be able to reserve a space in my travel group for the trip with a $25 deposit.
What I love about Man Expeditions is all the trips have a purpose, the purpose of giving back. No matter what the trip is about a % of the proceeds will always go back to the @URhinoProject.
PLEASE ONLY REGISTER TO MY TRAVEL GROUP IF YOU ARE SERIOUS ABOUT WANTING TO MAKE TRAVEL PLANS. NO SPAMMERS OR TIME WASTERS PLEASE. THANK YOU.
What is Man Ex?
Man Expeditions brings like-minded travelers together who share similar travel interests to enjoy extraordinary adventures together.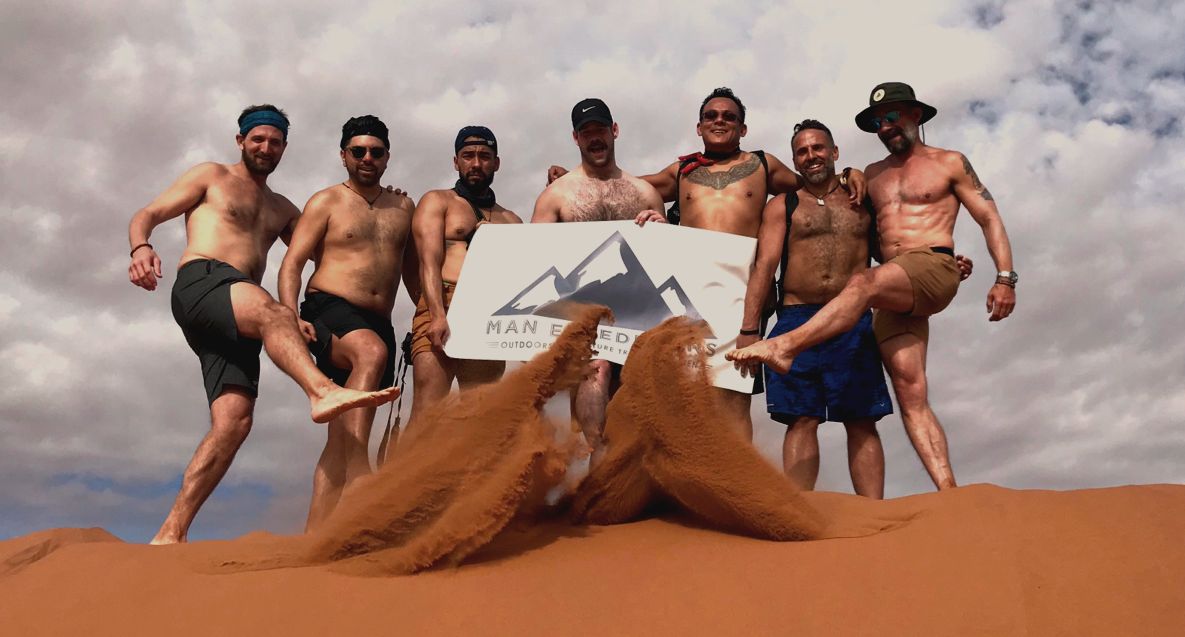 How to use Man Ex?
There are three ways to use Man Expeditions...
1) Register and receive invites from members who want to travel with you.
2) List your profile/trips on Man Ex website and receive match requests from travelers who identify with your travel interests and want to travel with you.
3) Explore travellers listed on the Man Ex website and submit a request to be matched with them so that you can plan trips together.
Why use Man Ex?
Finding the best trips to do is equally important as finding the best travel buds to enjoy them with. Register and complete the Man Ex travel buddy survey to be matched with travelers aligned to your travel interests.
Reviews from the community
Listen to what members of the Man Ex community have to say...